Jeff Lisath Basketball Inc. is A 501 (C) Non-profit organization
Welcome:
Thanks for visiting us!
Poverbs 3:5-6 "trust in the Lord with all of your heart and mind; and lean not unto your own understanding; In all of your ways acknowledge Him, and He shall direct your paths"
Win or Lose we will always Praise You!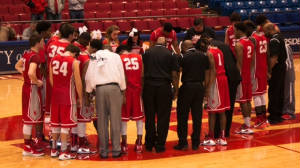 "If God be for us"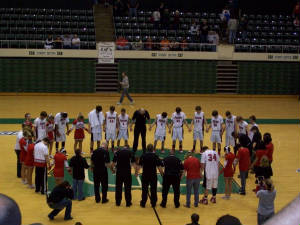 "Who can come against us"
Listen to Jeff Lisath on February 15, 2015
http://media.1057fmthefan.com/a/101986069/02-15-15-faith-in-the-zone.htm
Dayton Northridge 3-PEAT SWBL Champs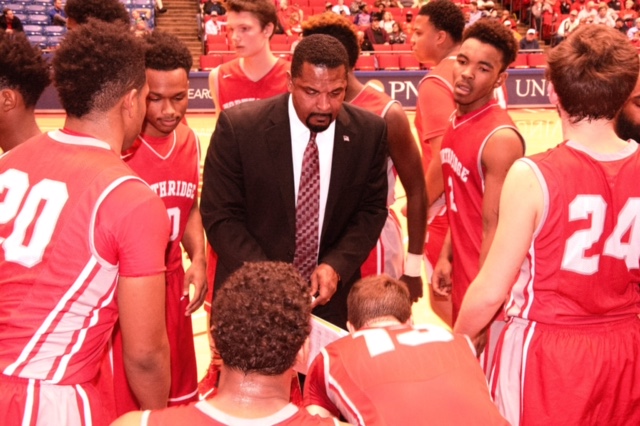 AP ranked #5 in 2015 & #5 in 2016
Bannon Park Classic 2011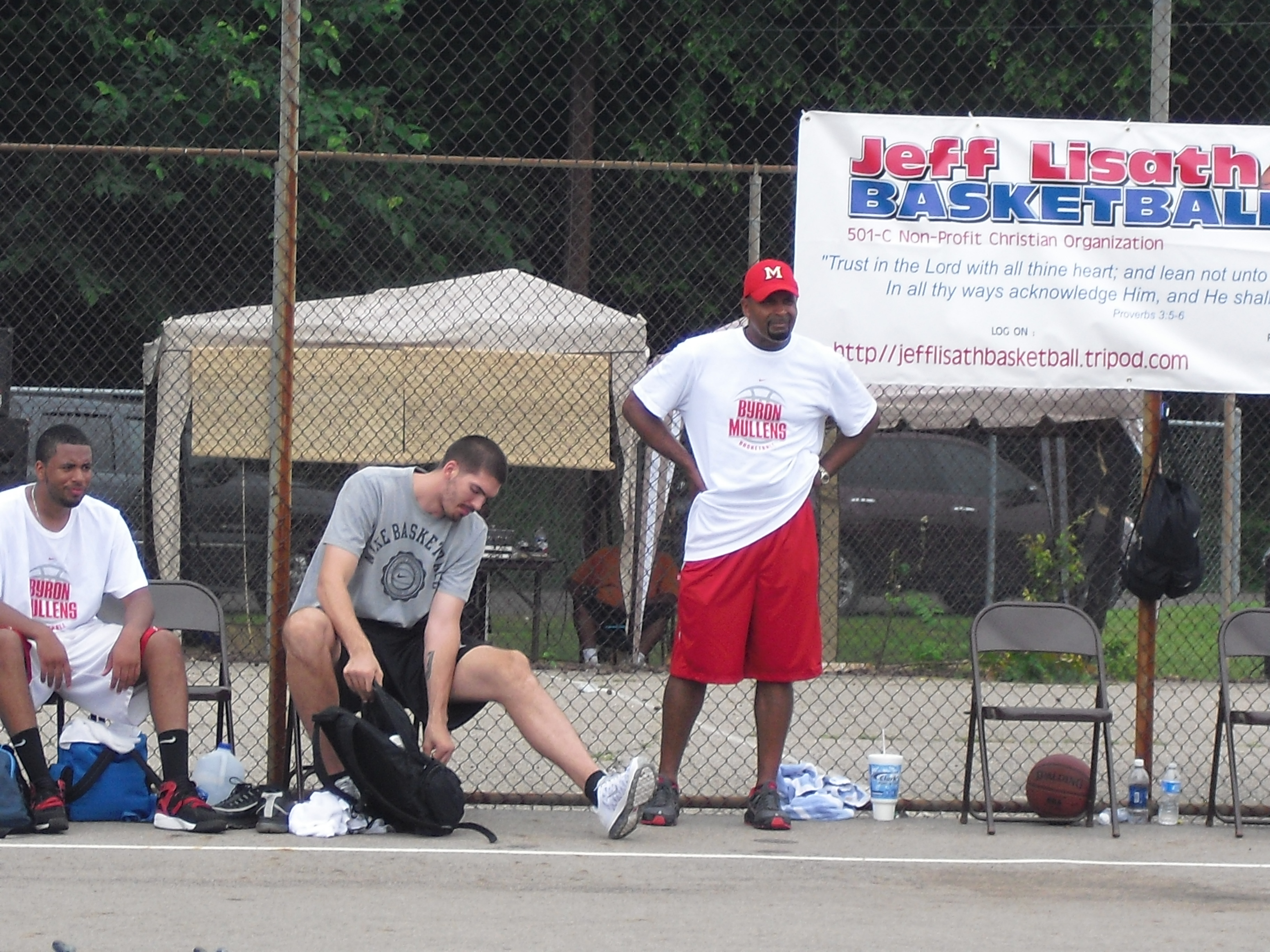 Byron "BJ" Mullens played for four NBA teams (Sixers,Clippers, Bobcats, Thunder)
Jeff Lisath Basketball Inc. was created in 1979 in Portsmouth, Ohio. The initial purpose was to give at risk youth a positive alternative to "street life." In 1998, our Mission evolved to using the game of basketball as a platform for ministry. Our Vision is to multiply a fruitful and sustainable ministry around the world, by sharing the message of Jesus Christ with non-believers and increasing the number of coaches using these principles. Our Values are to increase team, school and community prayer, and to build lifelong loving relationships with those we touch. We are: 501 c nonprofit organization that is supported by our own funds. More: http://jefflisathbasketballministries.com
Winners and Losers come together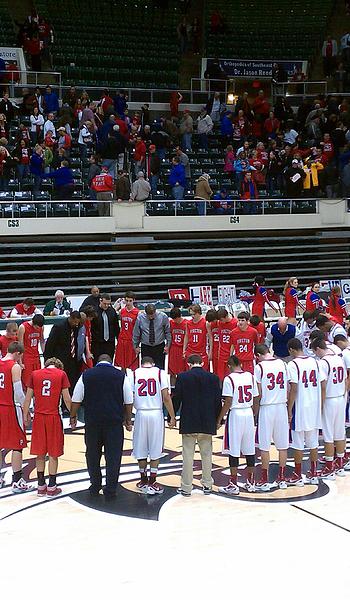 In prayer after District Game

Jeff Lisath just completed his third season as the Head Boys Basketball Coach at Northridge High School in Dayton, Ohio where he led the Polar Bears to their third straight SWBL Conference Titles, Northridge finished at 23-3 winning another Sectional Title and being district Runners-up, AP ranked #5, this following the 2015 season with 24-3 record, AP ranked #5, 12-0 Conference record, and the school's first District Title since 1945. Prior to this Jeff coached at Piketon High School where for nine seasons the Redstreaks were 140-68, Scioto Valley Conference league record of 93-33 with four championship titles. In 2008-09 Lisath led the Redstreaks to the school first appearance ever in the State Final Four. During Lisath's 9 year tenure at Piketon he won seven Sectional Titles, three Holiday Classic Championships, two District Titles, District Runners-up and a Regional Title. The Redstreaks were AP State Ranked #8 in the 08-09 season and #6 in the 2010-11 season and #9 in the 2012-13.
Jeff was twice named an All-Ohio basketball player at Portsmouth High School, where he led the Trojans to a State Championship in 1978. Jeff was named the State Tournament MVP, a member of the PHS Hall of Fame. He attended college at Miami Ohio University where he lettered four years in basketball. He was Team Captain, Defensive Player of the year, Marshall North Award Winner.

Coaching Career:

Columbus State Community College 59-9
Unioto High School 39-28
Chillicothe High School (Girls) 33-34
Piketon High School 140-68
Dayton Northridge 59-17
Totals 330-156
Highlights:
Two-Time All-Ohio basketball player
Two-Time State Champion (player & Asst. Coach)
Four-Time SVC Coach of the year
Three-Time SWBL League Champions/Coach of the Year
Six-Time District Coach of the year
2015 AP Ohio Division III Coach of the Year
Winningest Coach in Piketon History
12 Sectional Titles, 8 League Titles, 4 District Titles,
1 Regional Title, 1 State Final 4
Six times to Coach the District 14 & 15 All-Star Team Both boys and girls)
2012 Named to coach the North/South All-Star Team
2015 Guest Speaker for the Nike Basketball Clinic
All-Ohio AAU Coach 1987-1997
NBA Tryouts New Jersey Nets 1982; Washington Bullets Wizards) 1983

Professional Biography:

Jeff Lisath started his career in Corrections in 1986 as a Correctional Officer at the Southern Ohio Correctional Facility in Lucasville. In 1987 Jeff became a Substance Abuse Prevention Specialist for the Scioto County Counseling Center up until 1990 where he re-entered the Prison system as a Correctional Officer for the Federal Bureau of Prisons in Ashland, Kentucky. Following a brief stint with the Federal Bureau of Prisons Jeff re-united with the Ohio Department of Rehabilitation and Correction by becoming a Program Specialist in 1990, promoted to Inspector in 1995, and promoted to Deputy Warden in 1996 at The Southern Ohio Correctional Facility in Lucasville. In 1997 Jeff received the Gold Star Award for his outstanding Community involvement and leadership. In that same year he appeared in Corrections Today Magazine as being named The Best in the Business as well as being promoted to Tactical Response Coordinator for the entire Department of Corrections. In 1998 Jeff returned to the prison where he was named Deputy Warden of Operations at The Ross Correctional Institution. In July 2012 Jeff was appointed Warden at the Dayton Correctional Institution and later retired in 2016 as Warden at the Pickaway Correctional Institution. Jeff is currently the Director of Safety, Security and Student Affairs at the Northridge School District in Dayton, Ohio and received his Bachelors degrees at Miami University and Ohio Christian University.



2014-15 Dayton Northridge Polar Bears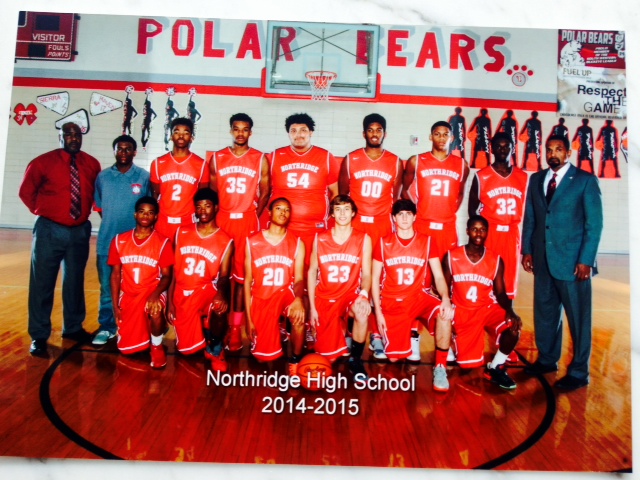 AP#5 Regular season 20-2 SWBL Champs 12-0